Studio Musicians



"Sometimes It's All About The Music"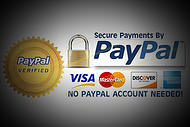 © ADR-Stealth LLC 2014

Being in the recording business for over 20 years has certainly
enabled us to acquire a very good pool of studio musicians
from lead, rhythm and bass guitars (acoustic & electric)
to keyboards and drums.

Whether you need just that one track to compliment your
song or if your a writer or vocalist and need an entire
band to record your material then you have come
to the right place.

And if you do need studio tracks and not recording services
then you can upload your song to us and we will provide
you with the tracks that you need and re-send them
back to you via our online service.

Email us for all the details...