"Sometimes It's All About The Music"
ADR Studios is a no frills Recording Studio for musicians by musicians committed to providing the best sounding recording possible at reasonable rates.

Whether your a new artist to the recording world or a pro you will certainly find something here, and with an excellent pool of studio musicians available
at affordable pricing your in good hands.

We always try to cater to your schedules and therefore are also open in the evenings and on weekends and purchased recording blocks include
mixing and mastering services at no additional cost.

Located 20 minutes south of Pittsburgh Pa just off of Interstate 79
at the Canonsburg/Souuthpointe exits.

Call or email for your next project session....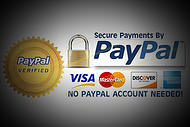 © ADR-Stealth LLC 2014